"Bullish About Beauty": How CVS Is Investing In Its Beauty Business To Grow Retail Sales
With coronavirus testing and vaccinations declining, CVS is leaning on beauty to prop up its retail business. "We're very bullish about beauty moving forward, and it's definitely a space that continues to drive growth for us post-COVID," says Andrea Harrison, VP of merchandising for beauty and personal care at CVS.
The country's largest drugstore chain has doubled down on its beauty investments over the past year as it scales back its vast store fleet. It introduced a skincare solutions-focused in-store concept called Skin Care Center in three pilot locations, launched a 200-piece private label personal care line called One+other and inserted more buzzy budding brands into its assortment like Everyday Humans, Fig.1 and Odele.
The beauty category, along with personal care and consumer health products, was impactful in CVS's front-store sales increasing 5% in the first quarter this year. Revenue for the period grew 8% to reach $28 billion. However, decreasing demand for vaccinations hit CVS's bottom line hard, and its operating income dove 28%.
Beauty Independent recently spoke with Harrison about the role of emerging brands at CVS, the effects of viral moments on sales patterns, how the Skin Care Center is faring a year out from its debut and the future of prestige beauty in the drugstore channel.
How is beauty performing at CVS?
Around this time last year, the category was starting to really show meaningful signs of life again post-COVID. As I reflect on the last year and look at where we believe the rest of this year is headed, we are just thrilled with the growth and the ongoing interest the customer has in this space. That's true across all of the major facets of beauty, including color, hair and skincare. Skincare continues to be a really hot space for us and a hot topic for customers.
The other great thing about the space that CVS lives in carrying more mass brands is that as customers start to wonder where or if they should spend money on things, beauty is not a place that they necessarily want to cut back on. However, they are definitely seeking the best value they can for the problems they're trying to solve. That puts us in a really great place because so many customers can access us with ease.
Value is a big tenant of how we show up as a drug retailer and that's reflected in our product mix as well as our promotions and the different tactics we utilize with our loyalty program, personalization.
How are individual categories faring?
We're seeing growth across all the major beauty categories, but two big things come to mind. We are definitely seeing growth in the makeup category this year without question. What's interesting about it though is that it isn't necessarily being fueled by one particular segment or another.
There's part of me that would hypothesize that, in a post-mask world, we'd all be very pro-bold lip, which we always are, but what we're seeing drive real growth and customer interest now are the things that are popping on social. Those are not necessarily coming from one segment or another. We hit a really strong start in mascara and foundation this year, and that was coming from momentum on TikTok and from items that the right influencer picked up.
We're really seeing cosmetics be fueled by hero products, ones that are really well loved by influencers who communicate the product benefits to a wide range of customers. What's great is, when that happens to L'Oréal or Maybelline or to a brand that's well-known for being in drug, we see customers quickly identify the product and grab it off our shelves immediately.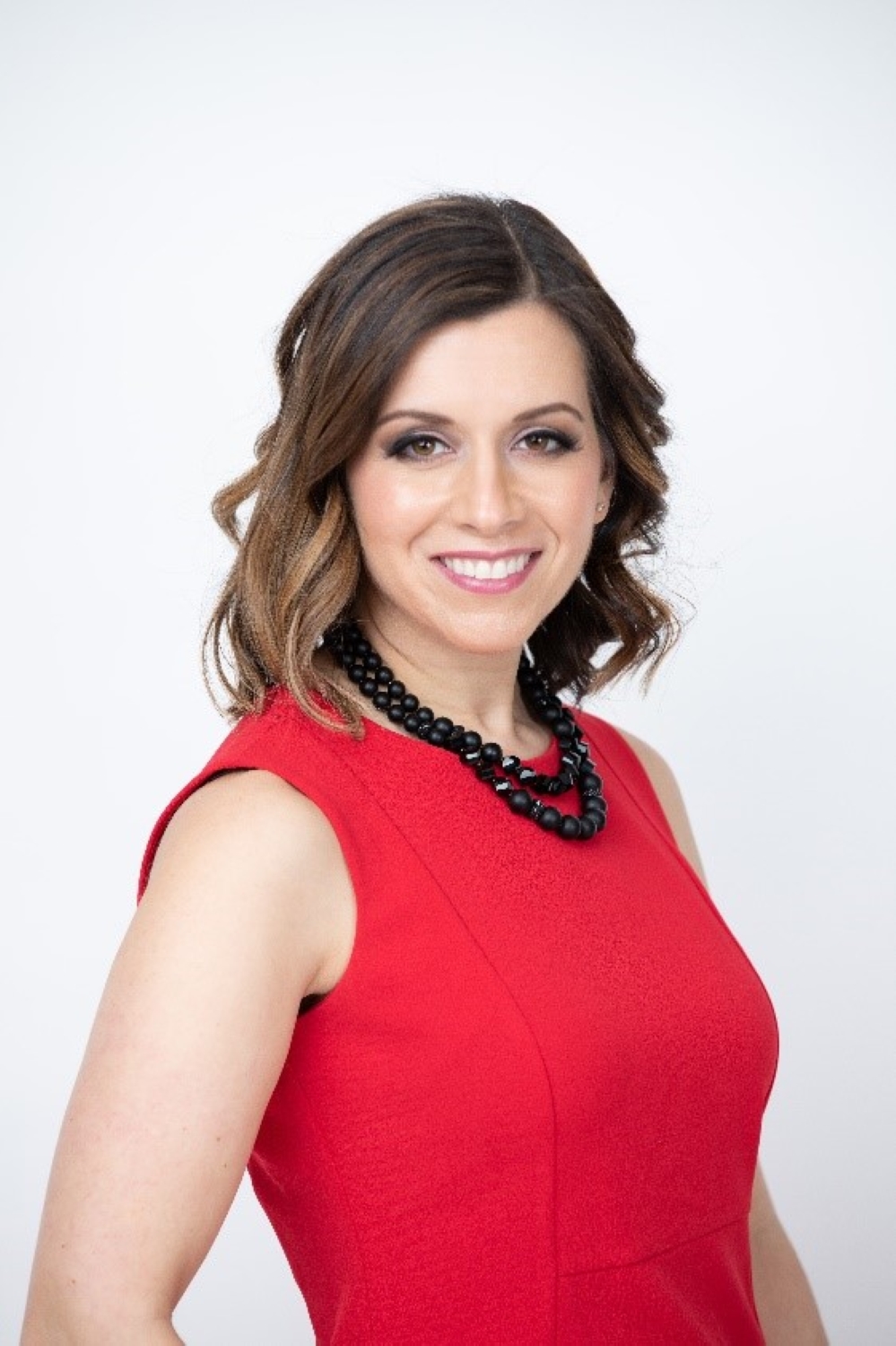 Is there any way to plan for viral events on your end?
It's funny, I think in some ways it's a little bit of old-school retailing. Ultimately, we have to take bets on where our gut says the customer is going to go. Typically, we see supplier innovation about six months out as we work on plans for distribution and displays. Very often our buyers have to look at products and ask, "How much support is going behind this? Do we think that the plan to support it is going to be breakthrough enough? Do we think the product is interesting enough or fills a white space for customers or just fills a space where customers will have such a unique experience with it that it will pop?"
Certainly, my inventory team would love it if there was a recipe for figuring this out that doesn't involve me texting them on a Sunday saying, "Oh my goodness, it's popping on TikTok, order more!" We're starting to learn which influencers are the biggest drivers for us, but that's a constantly moving needle.
It's a combination of gut instinct, excitement around the innovation and what the plan is to seed it and market it out to the world. We take all those aspects together to decide where we want to place our bets. Fortunately, this year we were right on several of the bets that we placed.
Are there any categories customers are pulling back from?
Not a ton of segments come to mind. I think we are seeing consumers do a little less at home than they did a few years ago, which is expected. I was anticipating a bigger pullback in places like hair color and nail, but we're not seeing the level that we initially expected. What's interesting is that people have kept some of those DIY habits they picked up during COVID. There's probably less at-home cutting of one's own hair perhaps, which is probably for the best.
How are emerging beauty brands doing at CVS? What purpose do they serve in the assortment?
Newness is so important, and as we think about the role that emerging brands play at CVS or why we bring in the ones that we do, there's this element of constantly trying to figure out what's relevant to our customers. What are they going to be excited to find on our shelf? What's going to fulfill their needs and their desire to try something new, but also bring value to them through interesting innovation? What are the brands that they'll recognize because they're seeing them pop in other channels?
We like to work with brands that have a little bit of traction so that a customer recognizes it on shelf and has that surprise of, "I found it at CVS." That job is certainly never complete for us. That's why my team works the hours that they do. We are constantly looking for that next brand. We brought Odele in this past January, and it's been an early success for us.
We've also seen a lot of excitement particularly around our acne offering. I have spoken more about acne in the last four months than I think I ever have before. I think the acne category had become a bit tired over time and really clinical, but there's just so much indie innovation shaping the category right now. It's shifting from something that was historically taboo to something that people are really owning and excited to participate in.
We've seen tremendous customer interest in brands like Hero Cosmetics, Bubble and Starface. We've just been absolutely thrilled at how excited our customers have been to find those brands on our shelves. They may not be at the magnitude of a L'Oréal, for instance, but they're definitely brands that customers recognize and that elicit that surprise and delight from them.
How can emerging brands have success on CVS shelves?
We love when they tell their loyal customers that they're now found at CVS. It's a good way to start associating us with the brand, particularly for a customer that might not want to hit "ship" on a particular day or might be running through a CVS anyway. Nobody's running large brand-specific campaigns anymore on either side. So, it's about creating awareness both for the brand as well as the fact that the brand can be found on our shelves. That starts with their loyal customers.
Obviously, platforms like TikTok and being relevant on social plays a big role as does being in the hands of the right influencers. We get so many people across so many age ranges and demographics come through our stores every day. That awareness being created outside the store has a lot of impact inside the store.
For us, we will work with the brands to figure out what messages to amplify in what channels or in pieces of content we create. We try to pick the places we're going to bet together and make sure that we are syncing up on all sides in terms of the places that we're talking about the brand so that we get as much of a surround-sound story as we can. That recipe's been really successful for us.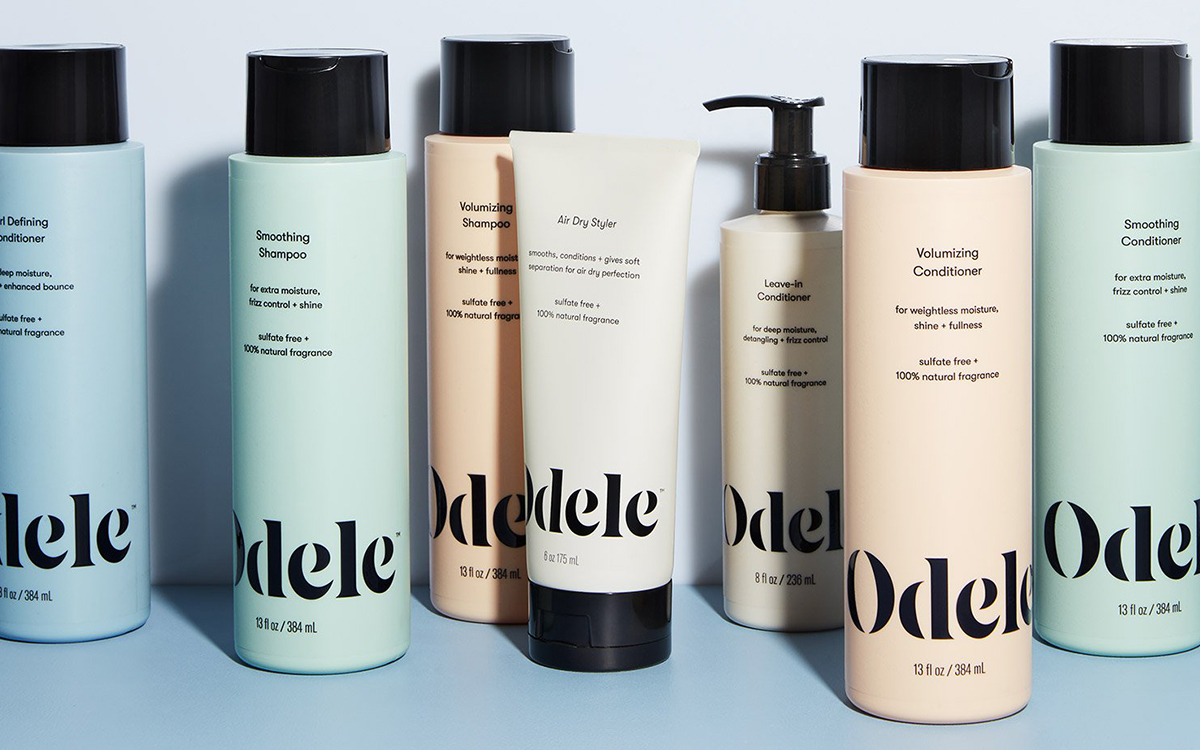 What gaps are you currently looking to fill in the assortment?
We always think of the customer first, so we're looking at what they're loving or asking for or where their interests are shifting as we're deciding what we need for the product mix. A lot of our focus right now is on ensuring that our assortment serves the needs of our wide consumer base. That means sun care that's appropriate for all skin shades and skincare products that serves the needs of people of color. Those are some of the white spaces that we're looking at right now.
We've done some testing with our Skin Care Centers and saw a lot of customer interest in products for more melanated skin and a lot of interest in products that have a really clear reason for being. Skincare is a really personal journey for most people, and while we have some fantastic products on the shelves, I know there are lots of things out there that customers are starting to think about in terms of ingredients or steps in their routine. We're constantly making sure that we have the right set of products in that space.
Bringing that "skinification" trend to other segments of the business, where beauty and wellness really come to life, are some of the places we're most excited about looking forward.
How's CVS's online beauty business faring?
Our aspiration is to serve the beauty customer the way they want, when they want and how they want. We launched buy-online-pickup-in-store last year in thousands of CVS stores, for instance. I'm someone who works, has three kids and is constantly running somebody somewhere. The ways in which I choose to interact are probably quite similar to the way our customers interact.
There might be a day where I have a few minutes and I actually want to go see what's new. There might be a day that I know exactly what I need to refill and I'm going to place that order to pick it up on my way home. There might be days where I just want to deliver something to my house because I don't know when I'm going to have time to stop in.
For us, that's the role we continue to play. We'll provide access to the assortment that we think provides people with great choices, but we'll do it in a way that allows them to decide how they want it for that particular need. That omnichannel approach will be how we continue to lean in there.
It's been almost a year since CVS launched its Skin Care Center pilot. What's the initial feedback been like?
That was really a collection of ideas, not just around brands, but also around experience and service and how to bring this specific concept to mass a bit differently than anything we've done in the past. In a short period of time, it's actually been a really big hit, and consumer feedback has been really positive.
I have spent more time talking about those three pilot stores than I think I spend talking about the rest of the chain sometimes, but that's telling me that there's really a need there for that intersection between health and beauty. It's really advanced the dialogue around accessibility and the level of service and assistance we can provide to customers, too.
We're looking to expand it to a few more stores this year. We've got a very large footprint, so we are figuring out how we can bring through some of the ideas from the concept to the spaces that we have available. We are really excited about it. It continues to be very top of mind for folks and a bit of a white space for the customer who finds skincare intimidating.
The whole idea started as a hypothesis, but the more time I've spent watching customers and hearing feedback, the more it reinforces that there's a lot of room to help people get to a level of skin confidence that they're not finding today. I'm excited that, in just a three-store pilot, we've started to crack the code on that.
Demand must play a role when thinking about expansion, no?
There's definitely a demand question as well because it's an investment on our end, for sure. I think there's also an access question we're still solving. We typically expand beauty into markets that are more urban and suburban. I think we'll probably start there because it gives us the quickest learnings as we think about what works in which location.
But as we decide what it means to expand access, I think we'll look at volume in particular stores and demand in particular markets to understand better where the concept should go next. Also, do we create a smaller footprint version that allows us to go into more stores? Is there potential there?
We built sort of the extreme version of the concept first knowing that we probably wouldn't be able to do it quite that way everywhere. But we wanted to see how far we could push the envelope and how much interaction we get with an aesthetician and those kinds of things so that we could learn from it. Sometimes it's easier to dial back than to scale up. But it's created this really agile space for us to learn so we can continue to lead in skin.
Speaking of different concepts, how is BeautyIRL, a partnership with GlamSquad featuring redesigned beauty departments and mini beauty services, performing?
Beauty IRL has been another great source of education for us about what works and what doesn't on our shelves. We continue to see really positive customer response to it. All of the metrics we are measuring those stores on continue to outperform, which has been great. We're bringing in younger customers more frequently with bigger baskets.
It's also been a great learning ground, particularly with smaller brands as it allows us to handhold and learn slowly what works and what doesn't for both us and the brand. We're at 165 doors with the concept now. We can see pretty quickly if a customer has interest in something and then go from those 165 doors to the full chain.
Will you be expanding BeautyIRL further this year?
I don't think we're adding any this year. We're still pinpointing the stores that can physically take the footprint and that have enough beauty demand. We're doing some work to learn from them and figure out some other format changes. So, we'll focus on using the ones we have as our sort of sandbox for the time being.
Where do you see the future of premium beauty going in the drugstore channel?
If we just think about what's on our bathroom counters, I don't think most people think about what they choose for their needs as, "Oh, this is mass," or, "Oh, this is prestige." They think about the places where they're willing to splurge, the places where they want to save and the products that worked best for them.
That very personal experience of "what works for me" isn't always a function of how much I pay for something or where I buy it. It's a function of what's important to me and what works with my chemistry. Putting the customer at the center of that, we will always look at partnering with brands who have clinical claims and can substantiate that they provide customers with great results in a way that provides value.
Prestige, mass, etc., is sort of secondary to us compared to what do our customers want. We've seen wild success with masstige brands like Vichy and La Roche Posay, for instance. We were one of the earlier distribution points for those brands. We see customers cocktail different products all day long and that will likely continue.
So, we will continue to bring in brands that customers have interest in that lean into the places that are important to us. We have a unique position given the number of stores we have and what our reach is. We serve beauty customers across such a wide spectrum that it really requires us to take a very broad lens.
CVS just celebrated the fifth anniversary of its Beauty Mark initiative. Can you about the progress it's made in that time?
When we started the Beauty Mark initiative, it was about creating transparency in images. I say this both as somebody who was here at the very start of it, who's championed it and who's made it happen on our shelves, but I also say this as a mom who has a nearly a 13-year-old that we try to keep off Instagram as much as we can. The mental health impacts of doctored imagery and content have really become top of mind for people over the past five years.
We're continuing to evolve our mission and drive change in social media behavior so that we can contribute to a healthier self-image for that next generation in the way that's most relevant today, whereas maybe that way was a little bit different five years ago when we started.
Last month was the fifth anniversary of Beauty Mark and also Mental Health Awareness Month, so we debuted a campaign that we called Role Model. It showcased the impact of altered social media on a younger generation. The campaign video and imagery, which we used across Instagram, Snapchat, TikTok as well as some organic posts on LinkedIn, Twitter and YouTube was really aimed towards sparking change in social media behavior and encouraging customers to practice image transparency in those avenues and to use #mediaaltered or #digitallyaltered when they post.
I believe, with the reach that we have and that our brand partners have, we can ally for that younger generation and inspire the confidence they need to ditch the things that don't make them good and make them feel like they have to alter who they are. That confidence can then extend beyond images on a screen and be something they take out with them into real life. That's really, really what we hope to do with Beauty Mark.
Have you seen progress online since you launched Beauty Mark?
We've seen progress, but there's still a way to go. We've certainly seen that our suppliers who produce a lot of online imagery become really conscious of it in that period. That's been one of the proudest things I've accomplished in my career that we've been able to influence some of the largest manufacturers in the world to be mindful of this.
For a company of our scale that aspires to be a health and wellness destination, I think we have an obligation to leverage the reach that we have to continue to drive it.